What Goes Around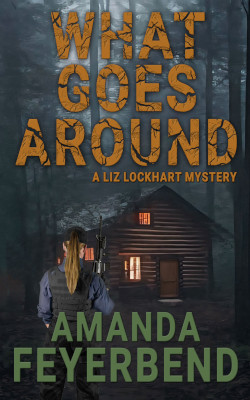 Liz Lockhart Mysteries Book 6
A rookie GBI Special Agent. A man hellbent on revenge. Who will prevail?
Decatur, Georgia. GBI Special Agent Liz Lockhart is traumatized. After nearly dying at the hands of a monster who called himself Echo, Liz is coming to terms with the horrific event that nearly took her life. And when she's handed her first official Georgia Bureau of Investigation case, Liz pushes all that to the background as she focuses on stopping a new threat to human lives.
Determined to solve these heinous crimes, Liz and her partner delve into the two victims' backgrounds while also uncovering a third casualty who'd been overlooked. But with no personal or professional connection between the victims, an absence of physical evidence, and a lack of motive, Liz worries they won't stop this predator before someone else perishes.
Will Liz and her partner fit the puzzle pieces together to catch a killer before he strikes again?
What Goes Around is the spine-tingling sixth book in the Liz Lockhart Mysteries series. If you like empathetic heroes, tragic secrets from the past, and disturbing murders, then you'll love Amanda Feyerbend's thrilling procedural.
Buy What Goes Around to catch a predator today!