Deadly Obsessions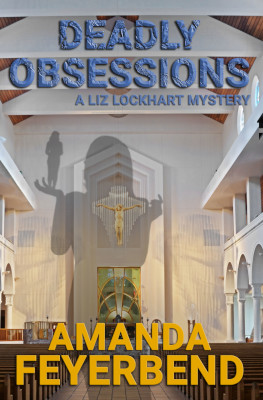 Liz Lockhart Mysteries Book 2
Liz has lost everything...
...for the second time in her life.
Can she start over and still fulfill her life's purpose?
Shattered by tragedy, Liz must rebuild her life. With a new home and a new job, nothing is familiar. If not for Simone holding her up during this dark period of uncertainty, Liz might find herself sinking into a well of despair.
Unfortunately, she doesn't know Simone's secret.
The woman she seeks for comfort...
...is the cause of her pain.
And Simone is loving every minute of it. She is a puppeteer, and Liz is her marionette.
When Liz is promoted to detective, she and her partner are called to the scene of Claudia Hanson's murder. Someone gunned her down at her sister's house and stole the wallets from their purses.
Is this a robbery gone wrong?
Was Claudia the target...
...or was someone else the intended victim?