No More Games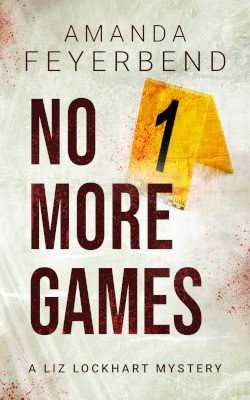 Liz Lockhart Mysteries Book 3
After a startling revelation...
...Liz is now on the path of revenge.
Can she find the evidence needed to put Simone behind bars?
Knowing that her best friend is also a killer, Liz vows to get justice for her late husband. She and Detective Nick Swafford devise a plan, and Liz dives into Brent's case, looking for any missed clues.
Then she has a realization.
If Simone killed her husband...
...could she also be responsible for other crimes?
Before she can investigate further, a woman is beaten to death in her apartment. Liz and her partner are sent to the scene, and Liz recognizes the victim. As a patrolman, Liz was dispatched to the Griffin household multiple times.
And now it looks like the ongoing domestic dispute has come to a violent conclusion.
Can Liz track down one killer...
...while on a quest to prove another exists?