The Killing Game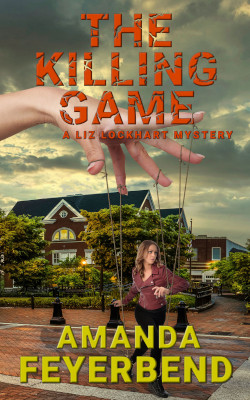 Liz Lockhart Mysteries Book 1
Her tragic past forged her dedicated mindset. Can this cop solve a deadly crime before she becomes the next victim?
Marietta, Georgia. Liz Lockhart has finally found balance. Losing her mom and siblings to a murder-suicide, the caring police officer faces each day determined to serve and protect. So when she's caught up in a gunman's vicious shooting spree, a failed chase to take down the killer leaves her wounded, heartsick, and empty-handed.
Giving a detailed eye-witness account while her injuries are treated, she impresses the detectives at the scene with her cool-headed observations. And when she's asked to join the search for a cunning mastermind, she strives to prove her worth as she doggedly hunts down clues in the pursuit of justice.
As she closes in on her prey, will Liz foil another tragedy or fall into an insidious trap? The Killing Game is the gripping first book in the Liz Lockhart Mysteries series. If you like tenacious heroines, eye-opening twists, and blood-chilling villains, then you'll love Amanda Feyerbend's suspenseful procedural.
Buy The Killing Game to race against time today!