White River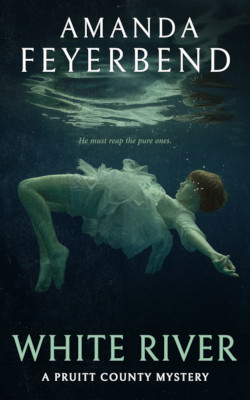 Pruitt County Mysteries Book 2
Marcus has been given an enormous responsibility. He must reap the pure ones before its too late...
Four months have passed since the Quad State Stranglers were brought to justice and the once quiet town of Coopersville is still recovering. Newly promoted Cassidy Nash is partnered with seasoned detective Alex Gray and her first day throws her right into the flames.
A girl's body is found floating in the Nigi River wearing a dress that doesn't belong to her. No one knows where it came from or why it was put on her.
Little do the detectives know, this story started two decades earlier at a gruesome event. With more questions than answers, Cassie and Alex must find out who did this before more girls suffer the same fate.