The Ride-Along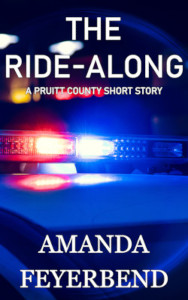 Pruitt County Mysteries Book 1.5 (short story)

Having a ride-along is the last thing Officer Cassie Nash expects when she arrives at work for her shift, but she takes it in stride.

Her companion for the evening turns out to be a local author named Madison Butcher.

When they're called to a gas station after someone reports seeing blood drops in the parking lot, Madison's persistent questions are interrupted when their quiet night of pulling over speeders abruptly ends.