The Collector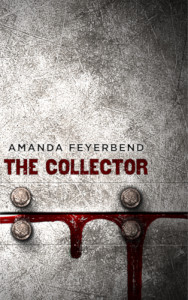 ISN'T THIS YOU?
That email subject changes Nancy Rimer's life forever.
The FBI needs help to identify a serial killer's victims, and her picture is among them. Very much alive, Nancy contacts the FBI to tell them such. When an agent comes for a visit, Nancy realizes she was one step away from death thirty years earlier.
Then she learns that another girl was just abducted.
Inspired by true events, The Collector is another page-turning thrill ride from Amanda Feyerbend.