Endless Evil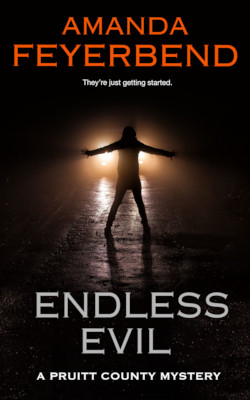 Pruitt County Mysteries Book 1
Tranquil country life in a small Georgia county is shattered when the bodies of strangled and raped women are discarded along the side of the highway.
After the first body, Detective Alex Gray assumes that this was a random act of violence. Once a second body turns up, and similar wounds are discovered on both victims, Alex can't deny the connection. Someone is hunting down young women to fulfill their macabre fantasies.
Then, a woman survives. Assuming she was dead, the killers dump Megan Crawford along the side of the highway as they had with their previous victims. Their mistake turns into Alex's gain as he tries to break the block on Megan's memories and use her to find the two men who abducted her. The killers are smart, and she is the only clue they have to stop this continuing spree of violence.